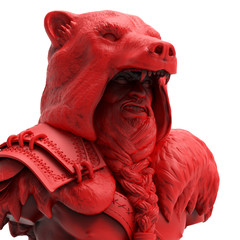 Nathan Lokey
3D Artist
Raleigh, United States of America
Summary
A lover of the entertainment industry, I strive to make an impact on the world through empowering fun and creativity at any level I can.
I have extensive knowledge in the 3D modeling pipeline especially for Video Game production. I've been working with Digital 3D since 2014 and constantly adapt my workflow to create assets ranging from fully rigged, game-ready characters to static prop/environment pieces. I've lead teams for game projects in groups as large as 14 people while also working commissions and personal projects. Although I'm adept at hard surface modeling in Maya, my first love is Zbrush and using it to support a more creative and fluid process, especially during character creation.
Skills
3D Modeling
3D Visualization
Character Modeling
Character Design
Architectural Visualization
Digital Sculpting
Sculpting
Teaching
Rigging
Project Management
Photogrammetry
Software proficiency
Experience
Unreal Engine QA Tester at Epic Games

Raleigh, United States of America

I get to constantly break the industry leading game engine, Unreal Engine 4, so that thousands of developers don't have to.

Academy Summer Instructor at iD Tech

Chapel Hill, United States of America

Over the summer, I traveled hours away from home to live on the campus of the University of North Carolina @ Chapel Hill. For a month I stayed on location teaching young artists and designers how to use tools such as Unreal Engine 4, Autodesk Maya, Adobe Photoshop, Substance Painter & CS:GO Hammer level creation tool.